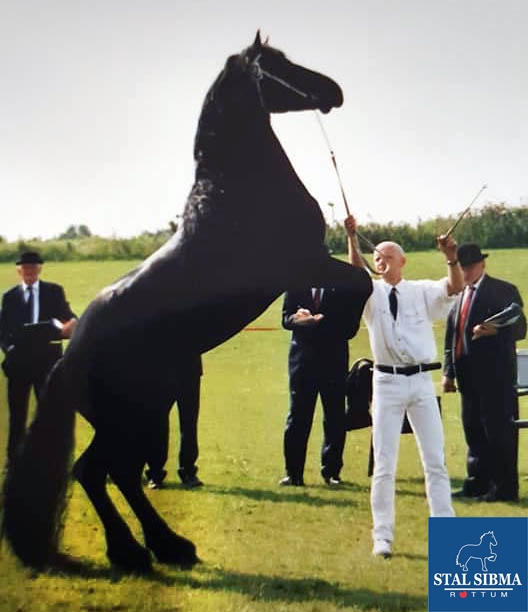 This picture was taken 15 (!) years ago: Piet with the stunning stallion Boate fan 'e Vesta Hoeve owned by Jody Hofhuis. He became a star stallion. Seeing this photo on Facebook makes us realise how we started and how many horses we trained and presented over the years. Still going strong💪💪
In 2020 we'll celebrate Stal Sibma's 20th anniversary.
Thank you Jody for sharing this picture!