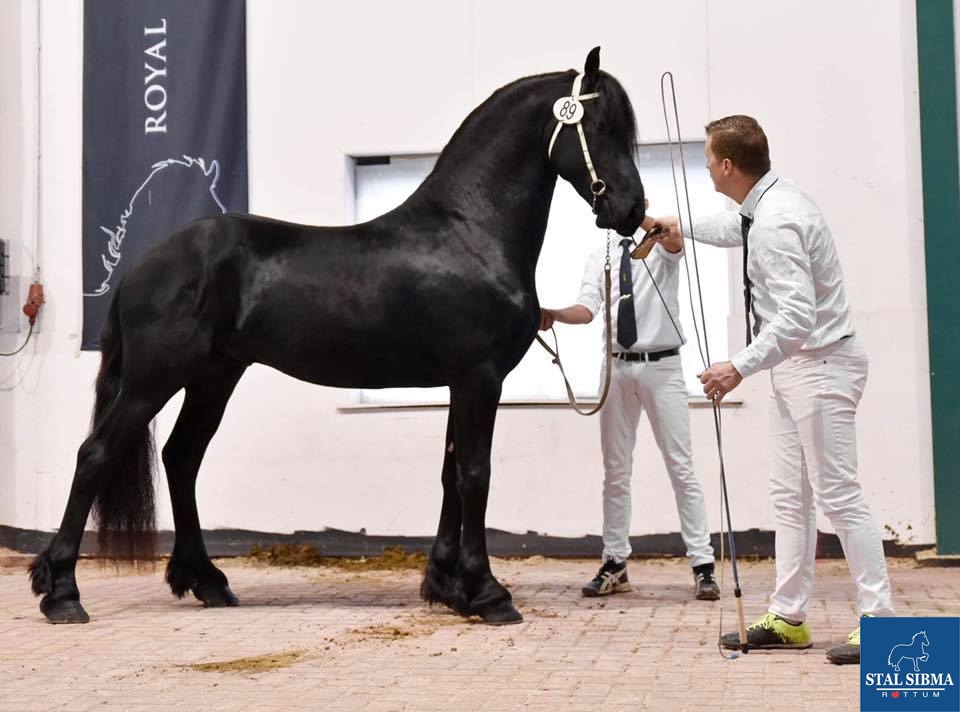 Wow!!! What an awesome day! This morning we left early with seven young stallions for the first viewing in Drachten. Five got invited for the second viewing in Leeuwarden !!????????
One more to go on thursday, but with six stallions for the second viewing out of eight presented, our week is fantastic already!!
Arber fan de Muzekamp (Beart x Jerke)
Abel GT (Thorben x Doaitsen)
Carsten fan Stal Sibma (Maurits x Dries)
Berend fan it Alddjip (Maurits x Jisse)
Bernhard P. (Mewes x Onne)
Congratulations to the owners and breeders!
Video by Nynke Brouwer: Arber fan de Muzekamp