We have for sale unique first class Friesian horses for sport, recreational use or breeding: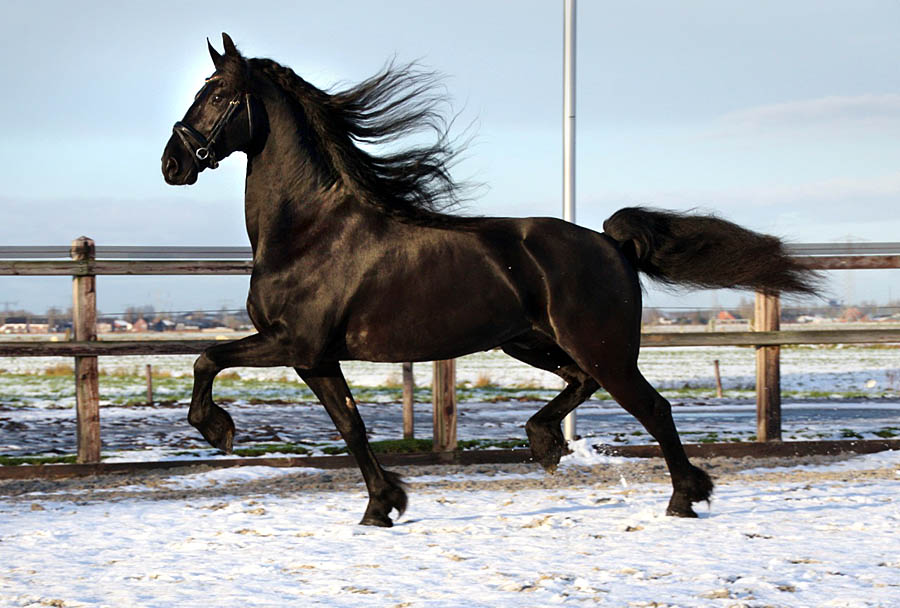 (Ster)Stallions
3-5 years old, 1.64-1.70 m high. Some of them already well ridden and successfully competing in dressage.
Geldings
7-8 years old, 1.70 m high. Under saddle and in carriage.
Starmares and studbookmares
5-13 years old with excellent pedigrees and in foal for 2018. Under saddle and in carriage.
Perfect Friesian horses
If you are looking for your perfect Friesian horse then don't hestitate to contact us. All of our horses stand out because of their great, honest and reliable characters.
For more information, please send a pm or visit our booth at the stallionshow Faderpaard on 11-13 January 2018 in Leeuwarden. We are looking forward to meet you.