Bernard is an impressive stallion with very strong movements! He is sired by champion Mewes 438 out of a ster dam by Onne 376. Movements guaranteed! In 2018/2019 he passed the first three viewings of the stallion show and got invited for the performance test!! No doubts needed about his conformation and movements!
Bernard is saddletrained and has a lot of potential as a dressagehorse! He is trained at L/M-level in dressage. He loves to learn new things and has great confidence in his rider. He is broken in harness as well but not further trained in that discipline. Based on his movements he can make a great harness horse!
In handling Bernard is as sweet as can be even though he is still a stallion. He loves being groomed. Loading him on a trailer or truck is not a problem, likewise for being with the farrier.
Bernard is approved on x-rays.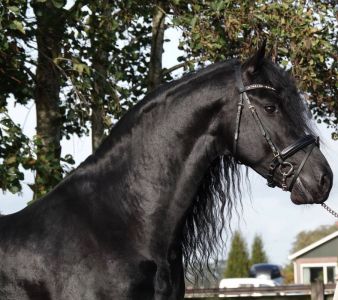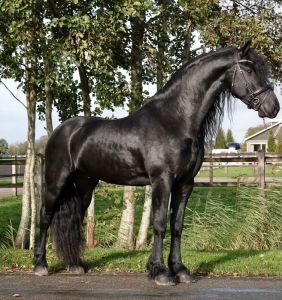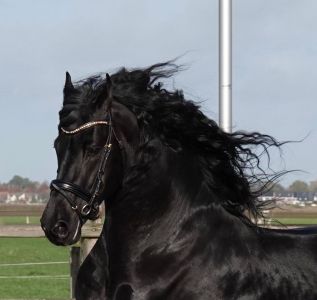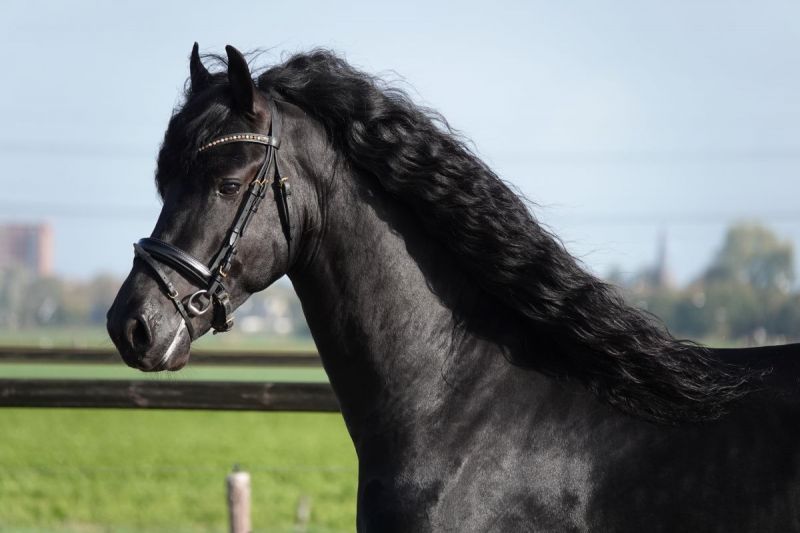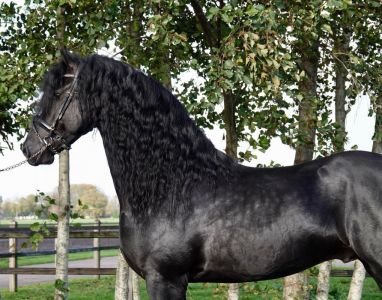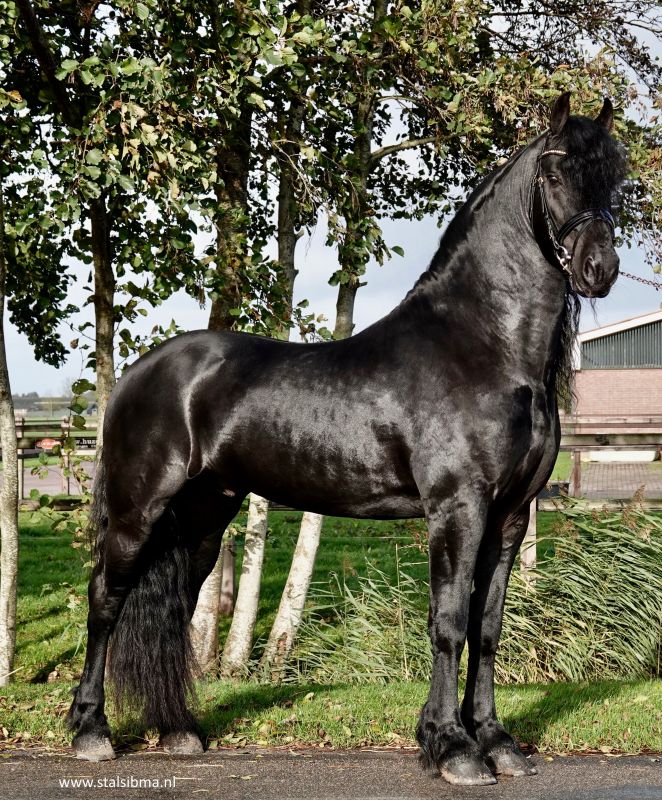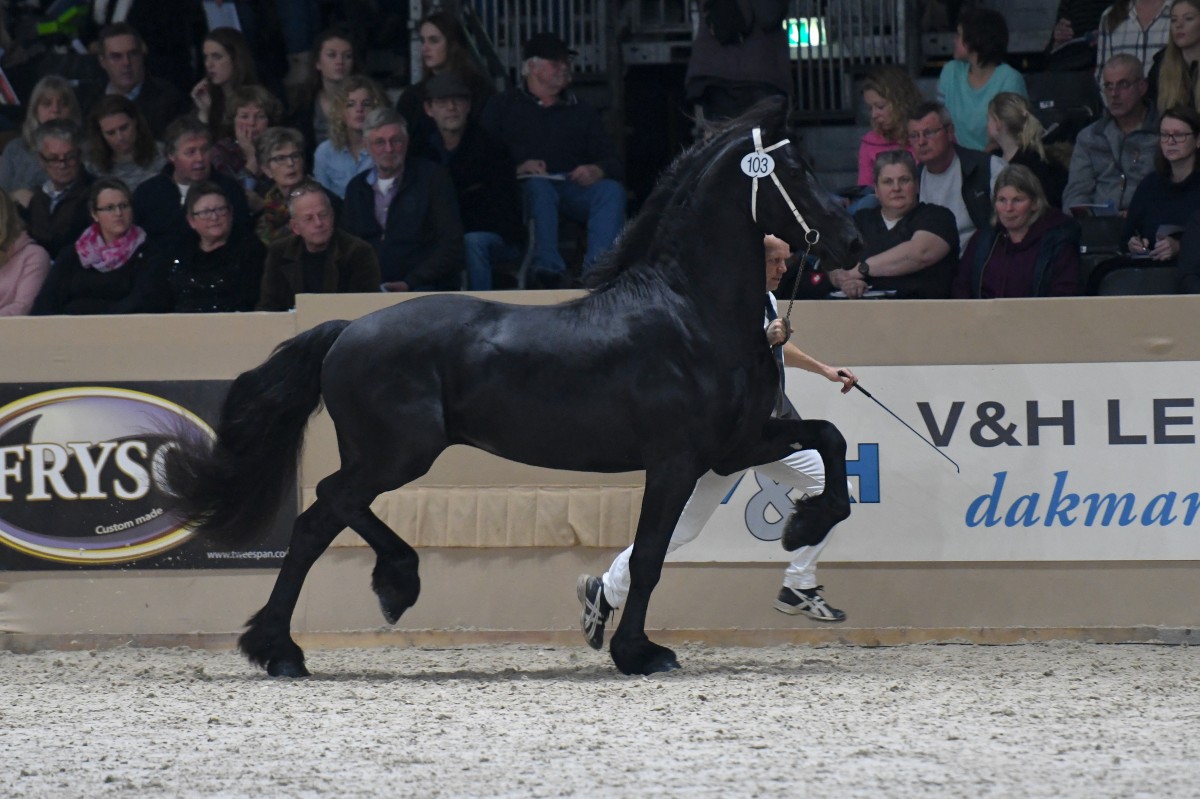 Pictures: Johanna Faber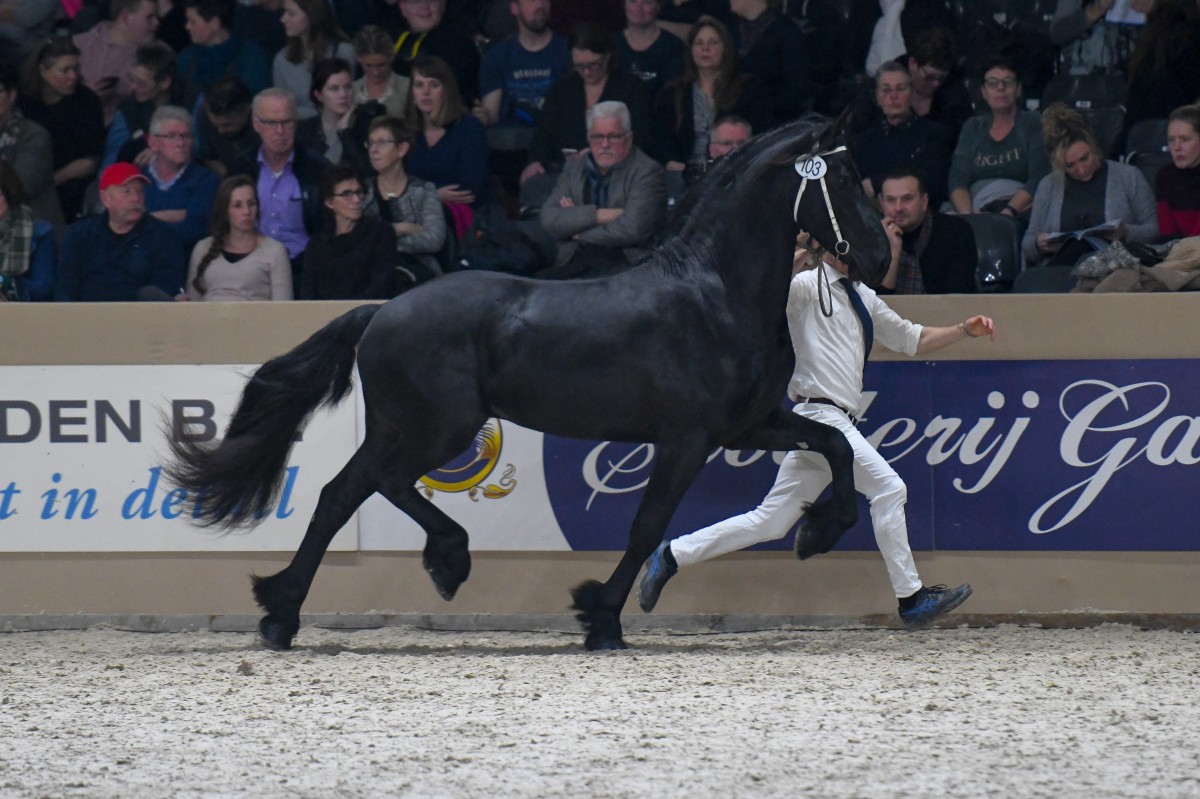 Pictures: Johanna Faber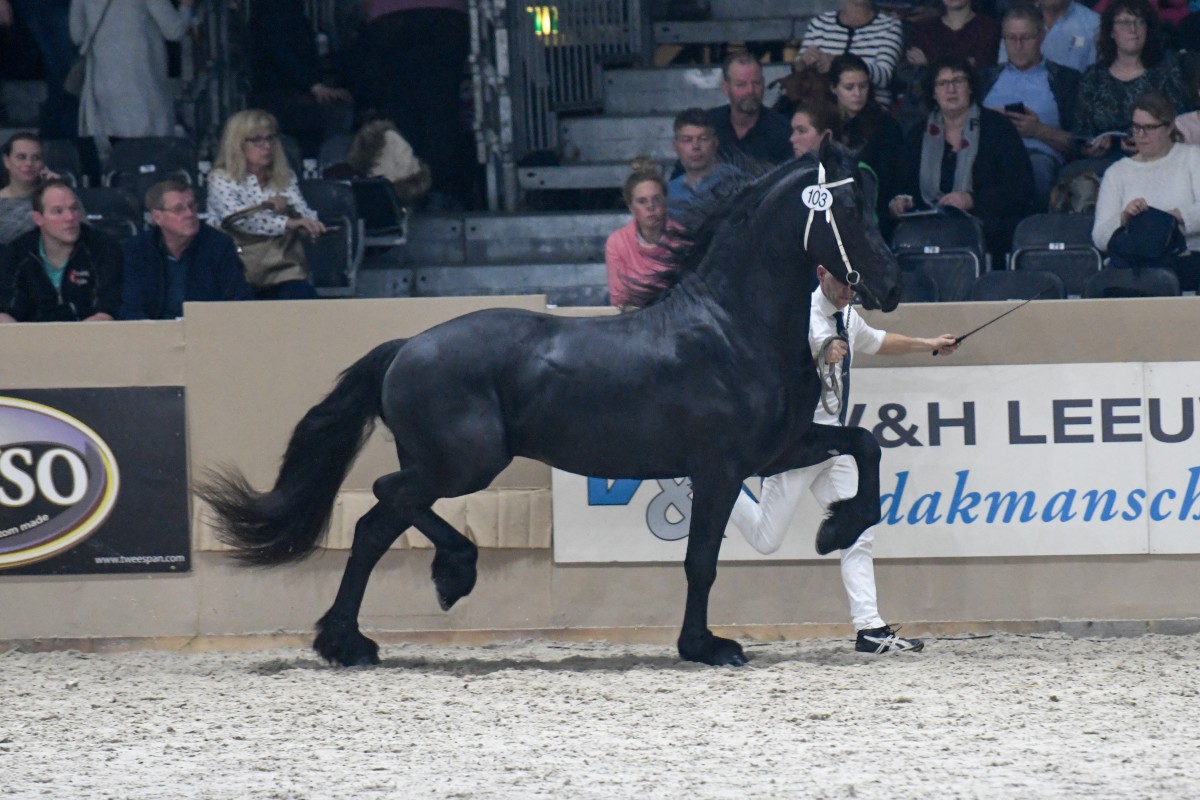 Pictures: Johanna Faber